Your Time Clock Implementation Roadmap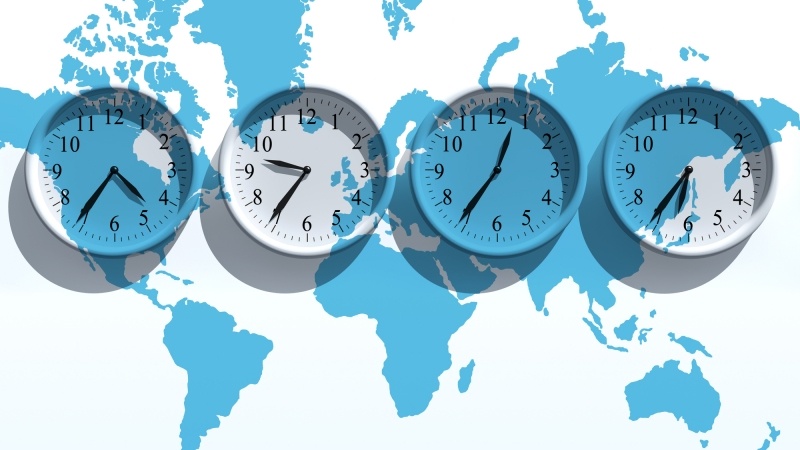 Installing any sort of new time clock system can seem daunting if you don't have a good plan backing you up. Fortunately, the team at ATS has supported countless TimeCom implementations and we've developed a pretty solid roadmap for getting it done, with minimum stress for customers deploying Workforce Management Software such as Workday Time Tracking or Oracle HCM Cloud Time and Labor
Step #1: Get your ducks in a row
The first step is to confirm the specific details of your installation. This includes tasks such as:
Mapping out exactly where each time and attendance system will be installed and ensuring any necessary electricity or connectivity outlets are available
Specifying all inbound and outbound integrations, as well as how the time clocks will connect to your middleware
Listing all the different types of punches you'll need (for example, lunch punches or cost transfer punches)
Confirming what type of badge or biometric reader users will use for their employee punches
This is also the time to test whether your badge type works with the time clock. If for some reason there's an issue, say, the time clock reader doesn't capture all the digits in an ID code, then your team can run through options before installations are actually done.
Step #2: Set up your middleware
Inevitably, you'll have some sort of middleware sitting between your time clocks and your back-end systems that use it. This is the time clock software that manages all the inbound and outbound data flows between your time clocks and payroll, ERP, human capital management system – whatever system will use and share data with your time clocks.
Step two is when your own middleware instance gets created. This is also when all your customizations and data lists (e.g., job roles, employee data) get configured and uploaded so the time clocks can access that data.
Step #3: Get the time clocks on the wall
Now that you've validated all the required data flows between the time clocks and the systems they feed, you can move on to the physical time clocks. ATS recommends that you power on each time clock when they first arrive, just to make sure they all have power, even if you're not ready to install them yet. That way, if there are any duds, you can get them swapped out as you complete earlier steps in the time clock installation roadmap.
If you've ordered ATS employee time clocks, they'll arrive fully customized to your specifications. They work on a plug play model. All your facilities staff will have to do is mount them on the wall and plug them in. Once they're connected and powered on, you should see your branded welcome screen.
Step #4: Test, test, test
All time clock implementations require thorough testing, especially when workers' paychecks are involved! Some customers will continue to use their previous time collection method in parallel with the new time clocks for one payroll period.
If your company has installed biometric readers to read biometric fingerprints with the time clocks, this is the step where you can start enrolling employees. During this step, you can work out any integration bugs or changes to customizations you want based on user feedback.
Step #5: Go – live!
With testing successfully completed, you're ready to go live with your new time clocks company-wide. As with all new software or hardware implementations, you'll want to have some extra oversight on your new time clock network for the first couple of weeks. With ATS time clocks, you'll have the ATS support team providing extra support in the weeks after go-live. If your implementation also includes our TimeCom tool, you'll have access to a cloud-based, automated time clock monitoring system that makes managing the clocks and their data integrations easy.
How long an employee time clock installation takes depends on how many clocks you'll be installing, the volume of customizations and number of system integrations you'll have. We've participated in time clock installation projects that run anywhere from a couple to eight weeks. The critical point is to have a clear plan and an experienced team supporting you throughout the installation.
If you want to talk to someone on the ATS team about what a time clock implementation roadmap might look like for your company, contact us today.