Why Your Time Clock Company Should Handle Deployment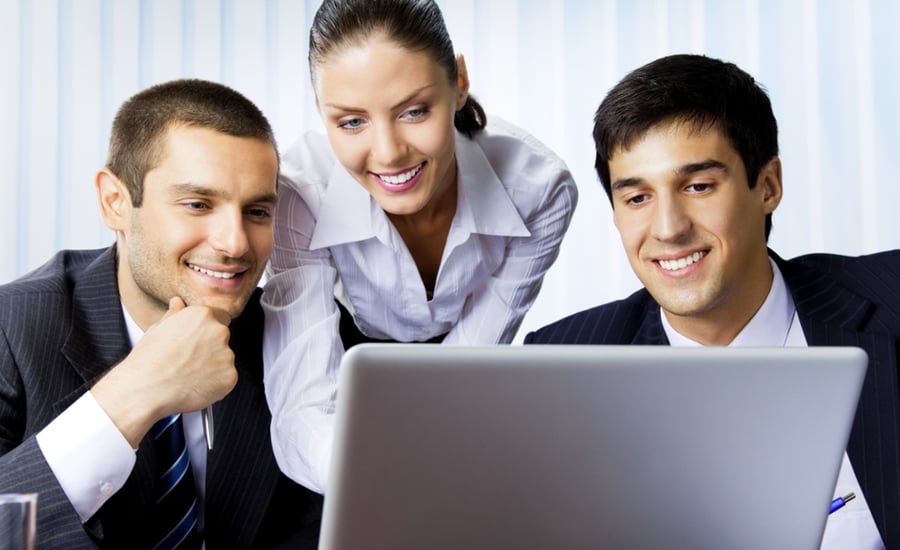 Your company can realize multiple benefits, from stronger customer loyalty to increased revenue, when it becomes a time clock reseller. The most valuable time clock partners increase your revenue by decreasing the stress on you. A time clock company that pushes the tasks of provisioning and deploying its time clocks on to you isn't a partner that's putting your company and your customers first.
1. Time clock partners look after your customers as closely as you do
Provisioning a customer's time clocks involves installing all the required software and configuring that software to the customer's specifications. Your customer realizes the highest value from your time and attendance software when the time clock is configured based on their unique business needs. No team has greater expertise into the time clocks capabilities than the time clock vendor.
Your team will undoubtedly become familiar with any terminals your company resells, but why should it bear the burden of becoming the expert when the terminal vendor should be available? Especially since you want a time clock partner company that's continuously innovating with its own product. If it's your responsibility to guide your customers through personalizing their employee time clocks to align with their business goals, your team members will need constant training to keep up with the time clocks capabilities. Your team's time and creativity are best invested in developing and supporting your software, not the hardware.
Accu-time Systems works directly with our partners and their customers to help them personalize a time clock configuration that delivers the best ROI on your system for that customer. We don't do it to insert ourselves between you and your customers; ATS will fully brand our clocks and customer-materials with your brand, so your company is always front and center. However, our teams will always be the ATS time clock experts, so we support our partners to provision your customers' terminals expertly.
2. Adding value to your "supply chain"
Moving the simplest goods from one place to another incurs logistical costs and increases the potential for issues to arise. The more stops that exist between source and destination, the longer and costlier the route becomes. Since a high-value time clock partner is going to configure your customers' time clocks, there's no point in using your company as a weigh station so that you can turn around and re-send them to your customers.
Your company would have to find physical storage space to store them. You'd also have to divert staff resources to manage the arrival, storage, and deployment of the time clocks. Depending on how many time clocks a customer needs and how many customers you're rolling out within the same period, that's a lot of clocks. That's also a recipe for deploying the wrong time clocks to the wrong customer. These are logistical costs and headaches your company doesn't need.
Indeed, as software offerings become increasingly similar, delivery and deployment become value-add opportunities where a VAR can differentiate itself from competitors. ATS delivers its fully-configured time clocks that only need a power source and internet connection to work. Most of our customers use their facility staff to install them; it's that easy. ATS also has a nation-wide installation partner that can do the physical installation if your customers prefer.
3. Providing your customers with a turn-key solution
The time clock partners that retain responsibility for provisioning and deploying minimize the cost and admin investment your company needs to make when offering your customers a genuinely turn-key time and attendance software solution. Terminal vendor provisioning and deployment is the low-friction delivery model that prioritizes both your company's and your customers' needs.
For Accu-Time's reseller program, our teams handle the provisioning and deployment of the terminals our partners resell to their customers. These are our areas of expertise – not our partners. We work directly with our partners and their customers to optimize the time clocks for their software and installation.
Read more details about the benefits of factory provisioning time clocks or contact us today to talk with a consultant about joining ATS's reseller program.
"While ATS is passionate about time and attendance and excited to support organizations navigate workforce dynamics around timekeeping, we recommend you reach out to your country, regional and/or local HR chapter for more information on common workplace advice and procedures."