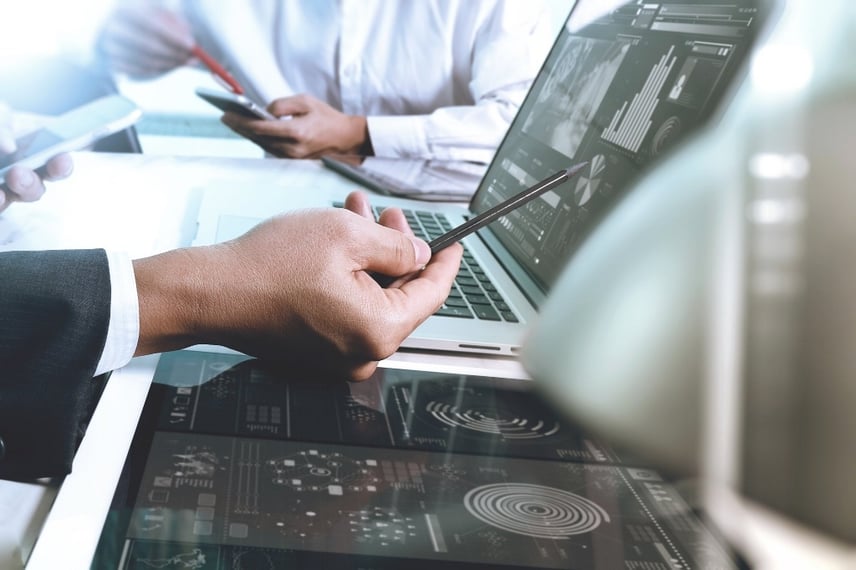 At every point in a SaaS company's lifecycle, it's looking to find the secure, sustainable way to scale its business. The goal may differ depending on where in the SaaS lifecycle the HCM software business is. For some, they're looking to grow customer base rather than revenue, because they need to show proof of concept to become more attractive to outside capital.
For other SaaS companies, increased revenue may be the goal, so the options for scaling their business are different. A SaaS prioritizing customer base growth will focus its efforts on perfecting its minimum viable product and marketing it to a wider audience. A more mature SaaS that's focusing on revenue growth may want to scale by expanding the scope of functionality and service its product offer or implementing a tiered billing/service model that can attract a higher number of companies with different budgets.
Whatever the goals and approach of scaling a SaaS company are, it requires balance to scale successfully. The company can invest in growing its customer base, but if it hasn't also invested in scaling its infrastructure to support a growing customer base – it's not going to work. Just like a common risk with scaling product manufacturing, a SaaS has to take care not to grow at a pace that degrades quality. For a SaaS, that quality is defined by fast, reliable system performance and responsive customer service.
As with any growing business, SaaS companies that want to scale need to implement more sophisticated automation tools to handle a larger customer base. Automating multi-tier and discounted billing and installing responsive support chatbots are just two examples of ways SaaS companies can increase the automation of their operations to service more customers without having to pay for a comparable rise in labor.
1. Data-driven scaling
The plethora of data generated by SaaS companies and their customers is a boon for identifying the path for responsible scaling. Seeing the trends and patterns in critical metrics helps SaaS companies uncover key business drivers that can be used to inform decisions on how to grow sustainably.
For example, analysis of premium offer conversion numbers or average customer lifetime may reveal shortcomings in an HCM software business's onboarding and quick-value training series for new customers. Resolving these issues can generate revenue growth without the more costly investment – and perhaps misguided effort – to generate leads in different target groups.
2. Scaling through added value
The rise of infrastructure and platform as a service tool (IaaS and PaaS) puts pressure on SaaS companies to deliver added value to their service offerings, beyond the advantages of cloud capabilities. PaaS and IaaS are bringing down the costs for even medium-sized companies to build and maintain their tools. SaaS companies need to offer more extensive functionality.
Now that your minimum viable product is stable, it's time to prioritize the high-growth opportunities that are in your product dev pipeline. If an initial focus on feature development left out unique features relevant to a small, yet lucrative target market, developing a new feature set geared for this super-niche market may be the way to go.
If focusing on new features for a super-niche seems too risky, a SaaS company may opt for a new layer of services that appeal to its general market. Services for which it can bill an upcharge. For example, an HCM can add professional development tools or asset management that tracks HR or employee hardware.
3. Using SaaS to scale
One way to jumpstart the path to scaling is to leverage another SaaS tool to provide the service needed. It may be subscribing to IaaS or PaaS tools to grow infrastructure without making the long-term investment in hardware. It may be branding and reselling another company's cloud-based functionality tools. It's a hallmark of SaaS companies to have the ability to innovate and respond to markets quickly. Partnering with other cloud-based services, whether IaaS, PaaS or SaaS, gives an HCM software business the flexibility to scale up or down as needs change – precisely the same benefit they offer their own customers.
"While ATS is passionate about time and attendance and excited to support organizations navigate workforce dynamics around timekeeping, we recommend you reach out to your country, regional and/or local HR chapter for more information on common workplace advice and procedures."