What ROI Can I Expect by Investing in a High-quality Time Clock?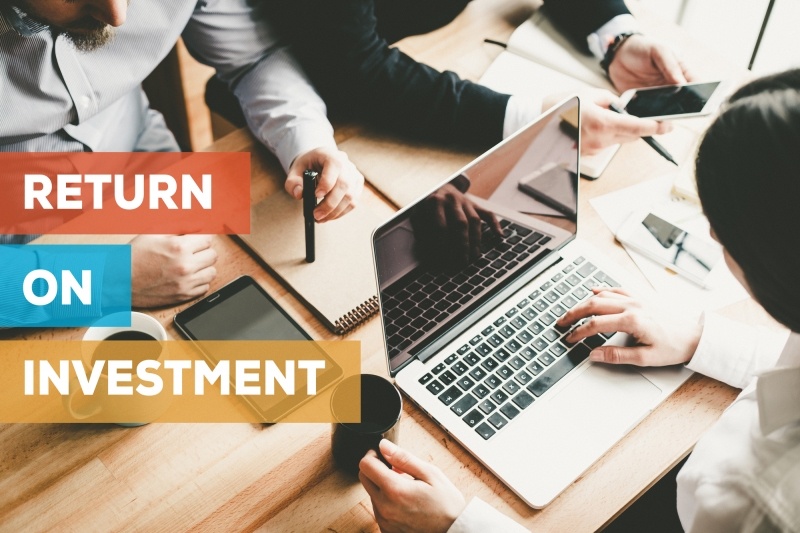 When companies go through the process to select a time and attendance or WFM solution, picking out the time clock can feel like an afterthought. They mistakenly believe that a low-end time clock can seamlessly integrate and track time just as well as a high-quality time clock, so they go with the cheapest option. This is a false economy.
Installing high-quality time clocks offers companies a higher ROI, along with fewer headaches and less stress, than cheaper models can. The ROI earned from using a high-quality time clock comes by maximizing savings potential of automating your time tracking and attendance process, and by helping you avoid direct costs of having to buy more time clocks, more often.
Minimizing time clock expenditures
A cheap time clock costs less than a high-quality time clock. That's the one-to-one comparison. Let's look at two more nuanced aspects of the direct cost issue:
High-quality time clocks are made with more durable materials.
The average shelf life of a low-end time clock is a couple of years. In contrast, a durable terminal can last up to 10 years. On this basis alone, the more durable time clock, at the very least, will end up costing you the same out of pocket. When you then add on the considerable indirect costs of having to replace time clocks, you can see how selecting the more durable option increases your ROI by lowering your cost baseline. Durability is especially an issue for those work environments that require a time clock that can withstand extreme temperatures, dirt, and dust, or heavy vibrations from machinery.
Maximizing potential savings When Deploying Workday Time Tracking or Oracle HCM Cloud Time and Labor systems
Companies automate time and attendance data collection to save time and money. How much of both you can actually save depends in large part on what your time clock can do for you.
For example, automating time tracking provides significant savings in labor costs. Having precise, to-the-minute data of time actually worked – and thus, paid – is only one part of this. Let's get nuanced again:
Faster, more reliable back-end integrations.
The increased processing capabilities of a higher quality terminal also mean the time clocks can share and receive data faster and in near real-time with your back-office systems. Transferring data in near real-time is critical to empowering managers, HR and other users of WFM and HCM systems to make fast, accurate decisions.
Speedy data sharing between time clocks and back-end system ultimately reduces the admin time needed to audit, investigate and correct potential payroll and benefit discrepancies.
Time clocks with large touch screens provide time-saving functionality that low-cost time clocks don't. Investing in a wide-screen terminal means it can be used to:
Push out training and relevant messages, such as workplace safety reminders
Serve as a self-service solution and empower employees to look up their vacation and benefits information and submit time-off requests, so they don't take up the time of the HR team, who can then focus on higher-value tasks for the company
Collect regular attestations that improve compliance documentation, for example, requiring employees to attest whether they've taken their lunch or asking each employee at the end of their shift to attest to whether there was a workplace accident
Including a biometric option on your time clock improves security.
Adding a biometric offer the highest-level security, they virtually eliminate buddy punching or time theft.
What's the value of peace of mind?
A well designed, high quality and tightly integrated time clock should last more than a few years. Adding that longevity to its seamless and secure cloud-based integration means that once you place that time clock on the wall, you'll rarely have to touch it again. It's hard to quantify the value of knowing that your time clocks are operating as intended. You may not be able to put a dollar value that sort of peace of mind, but you instinctively know the pain and cost of the stress that comes with having high-maintenance time clocks.