What is a PoE Clock and What Can It Do for Me?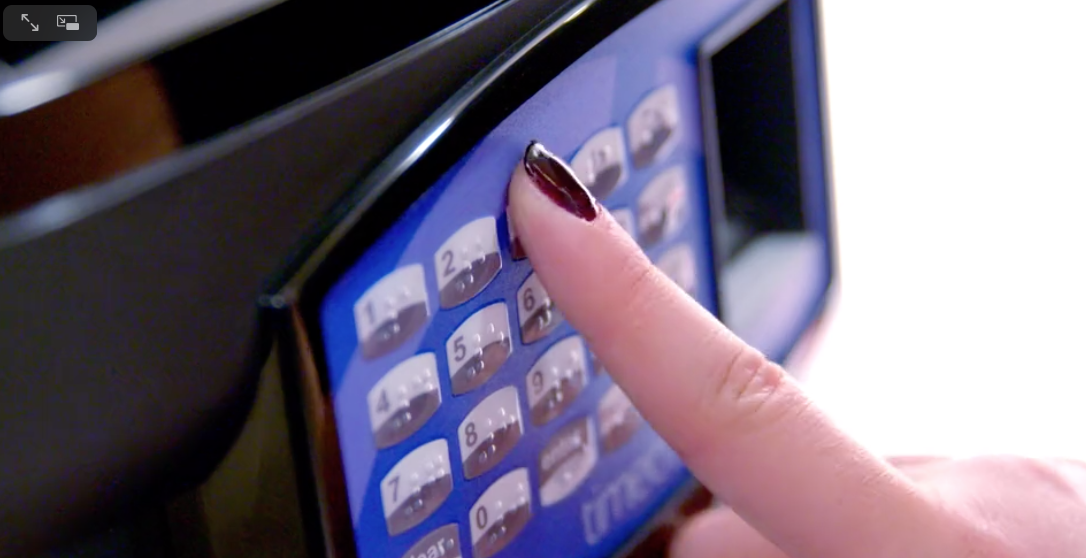 For some customers, simplicity is key. This is why they would opt for a power over Ethernet (PoE) connection. With a PoE clock, the Ethernet cable carries both power and data between the terminal and the network. Technically, it's still two cables. But with a PoE connection, the cables are intertwined together and connect to the same port on the terminal and in the wall.
Benefits of a POE Clock
Using a PoE time clock isn't just for the IT guys. They offer quantitative benefits to companies who use them.
They're more energy efficient than terminals using separate cables for power and data. Many people will be happy with increased energy efficiency on simple environmental grounds alone. However, there's no denying that deploying a fleet of time clocks that require less energy to operate will also have an appreciable impact on a company's monthly utility bill. The more time clocks installed, the greater the savings.
Since no electrical outlet is required, PoE clocks can be installed in more places. A traditional time clock can only be installed where an electrical outlet exists or where a company can and wants to go through the hassle of creating one. Having flexibility where you can install time clocks helps optimize the entire time clock deployment for maximum business benefit.
Timeclock location is a key driver in getting workers efficiently punched in and out.
Too few employee time clocks in too few locations means long lines at shift changes. Long lines to punch in delays people getting to work. Long lines to punch out means inflated payroll.
Poor terminal location also inconveniences workers who may have to go out of their way in a large work environment, say like a manufacturing plant or hospital, to clock in and out and get to their work area. The quality of user experience impacts adherence to time clock policies and worker happiness.
Issues to contemplate when considering a PoE timeclock
The main technical issue to assess when considering using a PoE clock is whether your network can deliver sufficient wattage to power the terminal in a PoE configuration. Different PoE terminals have different minimum wattage requirements. For example, our Prodigy time clock requires a minimum of 15 watts to operate. All three of our PeoplePoint terminals are available with an optional PoE module, but they each require a minimum of 30 watts to maintain power.
The second issue is what type of Power Sourcing Equipment (PSE) will be used to supply power the PoE terminal. There are two types: a switch (aka "endspan") or injector (aka "midspan"). A midspan PSE works with existing networks, even if they don't natively support PoE. That's the change the midspan makes. The injector is the hardware device that "injects" power into the terminal. An endspan PSE is a good option with either a new network that's being installed or an existing network is getting upgraded, so the network switches can be configured to support PoE.
If you want to learn more about whether a PoE terminal is the right fit for your company, give us a shout and one of our terminal consultants can help you out.
"While ATS is passionate about time and attendance and excited to support organizations navigate workforce dynamics around timekeeping, we recommend you reach out to your country, regional and/or local HR chapter for more information on common workplace advice and procedures."