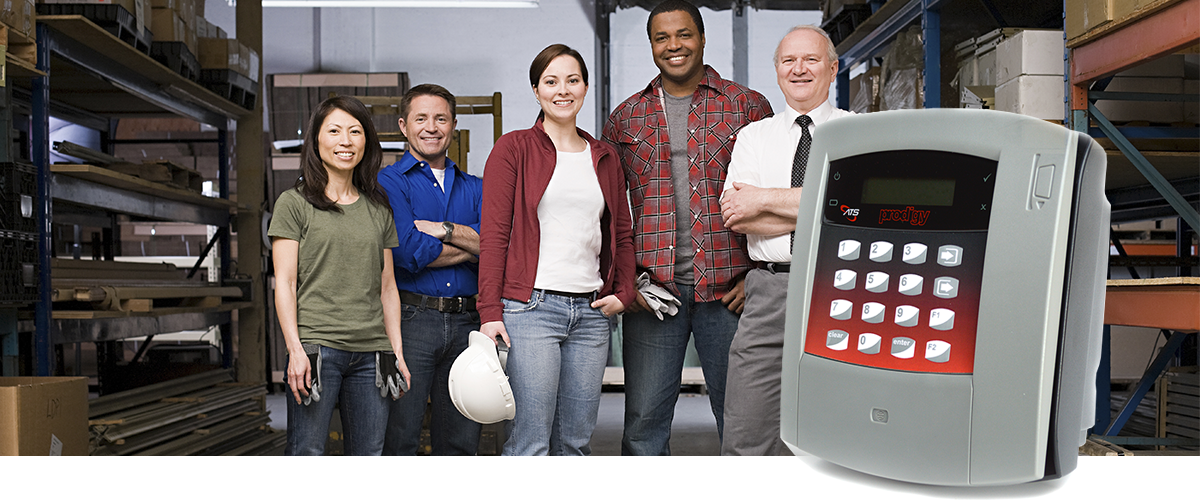 It's a competitive world out there. With the demand for workforce solutions growing and the market expected to reach $11.09 billion by 2025, new companies and tools are constantly rising up to meet this need. With the market as it's going, finding an edge is crucial to growing your piece of the pie. One way to do so is by finding the best time clock for customers.
For many end-user customers, streamlining their vendor pool brings the advantages of fewer headaches and better service, especially when it comes to the software they buy. Being able to offer potential customers the time clock hardware they need to go along with your software increases your value as a complete solution partner. The time clock that's best
for your business depends on your own offerings and market. It may make sense to offer your user base more than one time clock option.
What's the scope of your software functionality?
A comprehensive human capital management system demands far more data than a payroll solution system. Accordingly, different time clock terminals can collect a different range of data.
If you're a payroll software solution vendor, your customers may only need a time clock with basic functionality, collecting only punch-in and punch-out data. Time clocks with far fewer features and functionality as opposed to larger touchscreens, may work best when an employer only has to deliver simple questions with limited answer options.
On the other hand, if you offer a full HCM or ERP system such as Workday or Oracle HCM Cloud, or want time clocks that can feed more data into your payroll solution, the larger touchscreen time clocks provide more opportunities. These types of time clocks can function as employee self-service kiosks. So customers implementing your software solution to reduce HR costs or manager time spent on admin tasks can use the touchscreen terminal to have employees check their schedules, update personal information like their address and request vacation time without having to take HR or a manager's time. Customers who require employee attestations for labor law compliance reasons can use the touchscreen time clock to collect in a simple and secure manner and then feed that data back into their HCM or ERP system.
How important is reducing time theft to your market?
You already know how effective time clocks and time and attendance solutions work to prevent time tracking fraud. Time theft by buddy punching alone is estimated to cost employers $373 million annually. For companies that rank eliminating buddy punching high on their list of priorities, biometric time clocks are a must. Biometric time clocks eliminate the ability for employees to punch in and out for employees not actually present. There are a number of myths around biometric terminals, but dispelling those myths for your customers is another way you can wear your consultant-value-add hat with them.
Keep in mind that some union contracts may prohibit employers from requiring employees to provide biometric markers. In this case, offering a time clock that has biometric options as well as traditional punch capabilities is a good solution.
Is your customer base made up primarily of office-based companies?
Any time clock you offer needs durability sufficient to its environment. A temperature-controlled office environment puts less stress on time clocks than does a factory, warehouse or any outdoor location. If your market – or a market you want to get into – has workers who clock in under field conditions, you want to offer them terminals that have environmental protections, large buttons for hands in work gloves, and are battery operated.
Want to talk more about how adding time clocks to your offerings can boost your bottom line? Get in touch with one of our consultants today.