Services Your Time Clock Company Should Be Offering You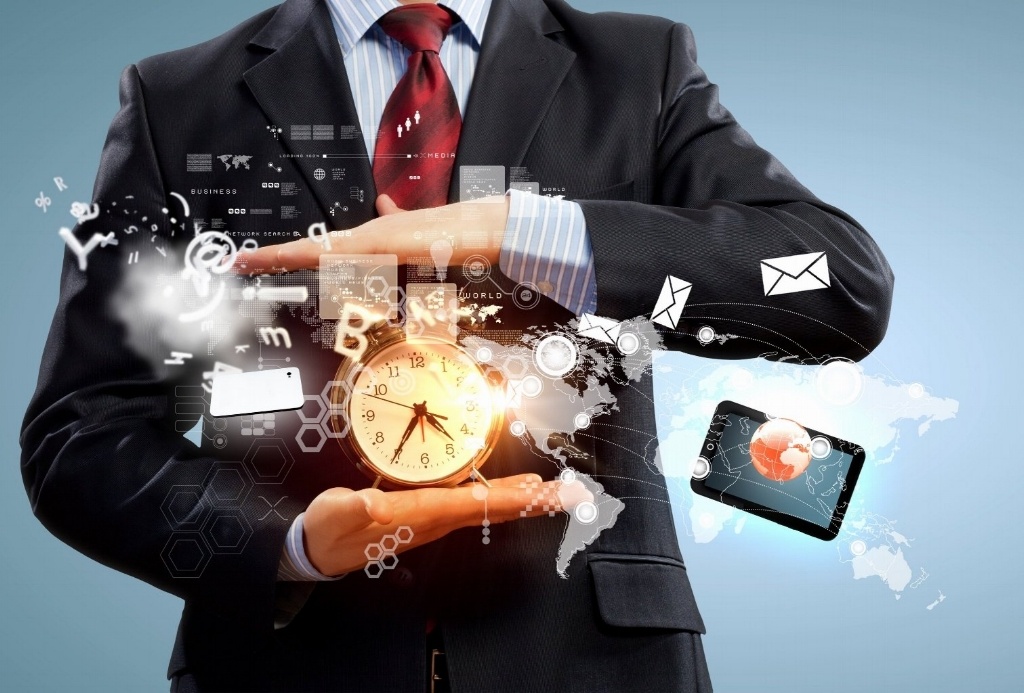 As you consider which time clocks to include in your offerings to prospects, you want to think about more than the quality of the time clocks. (If you're not thinking about reselling time clocks – you should be.) The time clock company must have a variety of high-quality terminals in order to fill the variety of needs and priorities your customers have, no question. However, the best time clock company will support your business and customers through a range of value-added services.
When Accu-time Systems partners with VARs to resell our time clocks, we provide them with a framework of services and support, so they can keep their focus on their core business – their solution. ATS retains responsibility for managing the time clocks.
Here are five services ATS provides its partners- five services you should expect from any time clock company:
Fast replacement of damaged time clocks
Whenever a time clock goes offline, that disrupts your customers' operations. Employees now either need to queue up on fewer clocks, which degrades the user experience, or needed attendance data isn't collected for a time period. Neither option is good.
In cases where an ATS time clock has been accidentally damaged or broken, our team can ship out a fully configured, customized time clock overnight. We do this through our top tier service program called the Express Exchange Service (ESS). You want your customers to get replacement time clocks fast to minimize any downtime, but you don't want to take on the expense and administrative burden of managing an inventory of terminals. Instead, you can offer EES to your customers, rebilling them for this white glove service.
Only delivers fully configured, customized time clocks
Regardless of the delivery time, none of your customers should ever receive a terminal that can't immediately plug in, connect and start using. Time clocks should provide factory provisioning so neither your staff nor your customers are obligated to install software on their clocks, let alone have to configure and customize it according to the customer's specifications.
ATS will do all the factory provisioning for your customers, which means you still don't need to find space and resources to manage time clock inventory at your offices. When you have a customer that's growing and needs 20 more time clocks, you don't want to store and configure those time clocks.
Drop shipping time clocks to your customers
ATS will always ship fully configured, customized time clocks directly to your customers – unless you want us to ship them to you first. When we drop ship the time clocks to your customers, it reduces shipping and overhead costs, and ensures the fastest delivery window possible.
Remote software and OS upgrades
Upgrading the software or operating system on a time clock is a task most VARs do want to control. Software upgrade and support is part of their core competency and each has its own timeline for moving to a new OS or software version, including when they want to upgrade their integrations with the latest version of ATS's data collection and communication software.
To make upgrades simple to manage and execute, VARs should be able to do them remotely and control when or if an upgrade occurs. Any VAR wants to maintain as much control as possible over the technological environment in which its solution is operating.
Time Clock installation services
A well-designed, well-configured employee time clock should be easily installed by nontechnical people. All it needs is a power source and a network connection, and it should be good to go. ATS customers commonly use their own facilities staff to install our time clocks. In some cases, a customer may prefer to have a reliable, outside vendor do the installation. Perhaps they have 100 time clocks to install in two days. Perhaps they only need to install employee one time clock, but don't have facilities staff. Whatever the reason, helping your customers take that last mile to getting their comprehensive time & attendance system live, including time clocks, is critical to providing a positive experience.
Your time clock vendor should have a contract with a reliable installation service that has a track record of installing their clocks successfully and professionally.
It's never about the one-time sale – it's about the relationship
Continually serving customers to remain subscribed to your SaaS solution is your lifeblood. At ATS, we take the same approach to our customers. It's never about just an employee time clock. It's about being an active, hands-on partner that offers both you and your customers value-added services, in addition to great time clocks.
Our guiding principle for partner support services is to let our partners focus on their business development and areas of expertise. We achieve this by making reselling time clocks a profitable line of secondary revenue for them, while ATS continues to handle the ongoing time clock management for their customers. If a VAR decides to brand our time clocks, we can do it all in a completely transparent way to your customers. All the customer goodwill goes to you.
Curious? Talk to one of our solution consultants to learn more.
"While ATS is passionate about time and attendance and excited to support organizations navigate workforce dynamics around timekeeping, we recommend you reach out to your country, regional and/or local HR chapter for more information on common workplace advice and procedures."