4 Ways to Sell More HCM Software With a Time Clock Partner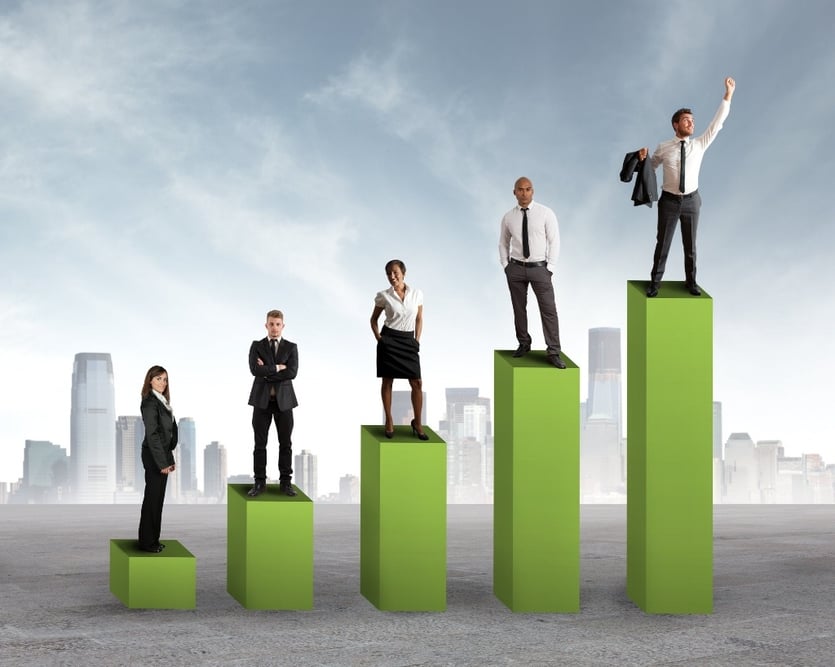 Becoming a time clock reseller offers a variety of unique paths in the never-ending quest to increase software sales. As the features of HR software packages become more commoditized, it's the services and value-add attributes that will separate your HR solution from your competitors.
1. Position your company as a full-service partner
Businesses are interested in minimizing their vendor management overhead. Business departments and internal IT dread the high potential of getting bounced around among different IT vendors in the effort to resolve an issue. They know problems inevitably arise. That's not the issue. What they crave is the confidence of knowing they'll see a quick resolution.
A full-service time clock partner supporting your company gives your customers that confidence – with you as the customer-facing company providing it. In addition, Accu-time offers its partners add-on services it can resell to its customers that provide extended customer service options, such as 24-hour replacement of damaged terminals and the upcoming Accu-Cloud time clock management system.
Being the easiest company to work with that offers a comprehensive HR solution increases your company's appeal to prospects.
2. Maximize your Customer Lifetime Value (CLV)
Being the easiest company to work with that offers a comprehensive HR solution not only increases your company's appeal to prospects, it inspires loyalty once they become customers. As conversion expert Neil Patel notes, acquiring new customers costs 7x as much as customer retention. Thus, partnering with an employee time clock vendor positively impacts customer lifetime value in two ways:
Increased loyalty raises the profit margin by extending revenue while keeping acquisition costs down.

Opportunities to re-sell terminals and related support services raises the roof on the individual customer's potential revenue value to your company.
If you look through Neil's article on tips for increasing CLV and loyalty, you'll find that many of them touch on the issues we've already mentioned:
Provide them with something they can't get from your competitors – in this case, terminals and value-add terminal services.

Be more convenient to work with and make their lives easier.
Selecting a SaaS HR solution creates a relationship. Your customers expect you to support them pro-actively throughout the life of your relationship. The more ways you can support them, the longer your relationship will be. That's good not just for your CLV, but for increasing the overall value of your company.
3. Access markets previously unavailable
Working with a time clock partner allows your HR solution to find the best time clock for a broad variety of prospects. Solutions that don't currently integrate with a hardware solution can easily connect to time clocks with ATS's Android-based integration platform. By expanding your time and attendance data collection beyond a software-based time clock, your company can compete in industries like healthcare, hospitality, and manufacturing. These are all industries with high numbers of employees that don't work in front of a computer, thus making web-based time clocks inefficient for them to use.
4. Leverage a time clock partner's asset to expand your HR software sales
While your team will always work tirelessly to innovate your HR solution, new feature upgrades aren't your only option to sell more HR software. Partnering with a full-service time clock vendor enables you to drive sales and revenue of their innovations as well.
"While ATS is passionate about time and attendance and excited to support organizations navigate workforce dynamics around timekeeping, we recommend you reach out to your country, regional and/or local HR chapter for more information on common workplace advice and procedures."