Stay Competitive with Employee Self Service Functionality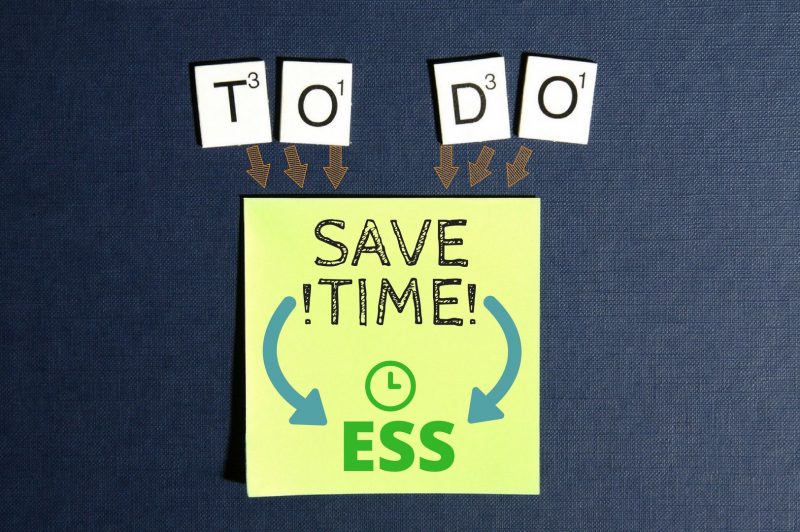 Managers and HR departments are overworked. That's why they're eager to bring on advanced payroll, time and attendance tracking and workforce management systems. These systems help them slash the time it takes to do certain tasks, including the tasks of resolving bad data issues that arise from manual or poorly integrated time data collection.
It's only logical that the next growth area for these types of solutions is the employee self service (ESS) functionality.
Being able to run payroll in half the time it took before having an automated time and attendance data collection integrated with payroll is awesome. Eliminating tasks from managers' and HR's to-do list is even better. All managers and HR staff spend considerable time answering the same questions from employees, like how much vacation time they have or what is my schedule for next week. They also spend a substantial amount of time manually entering information employees submit via email or paper form, say, a change in withholding information or a vacation request.
Providing ESS functionality lets your solution shift all these common tasks and information requests onto employees, freeing up managerial time and HR resources to do higher value tasks. As a result, ESS capabilities increase the customer's ROI on the solution as well as improving employee buy-in for your system. If your system doesn't currently offer Employee self service functions, you're falling behind. For those that do include them, make sure your customers understand why the ESS functions are critical to extracting the full range of benefits your solutions provides, as well as how to make sure their installation is set up to maximize access for employees.
Fewer HR and Manager tasks improve business
Having employees perform some of their admin tasks means HR staff doesn't have to. Automating payroll reduces the number of effort hours it takes to run, not least of all by reducing the number of errors that need to get corrected. Employee self-service works on the same principle. When your customers' employees don't need to bother HR staff or their manager to check accruals, past pay stubs, update their information or check benefits information – they're reducing the workload on HR and management. Fewer effort hours required translate into more productive and happier HR and management staff.
Improve compliance and payroll accuracy.
When employees can access their own information at the same or dedicated terminal where they punch in or out, the most current information is displayed from the back-end systems as quickly as possible. ESS portals increase the likelihood that employees will access and help keep their information up-to-date, which means more accurate payrolls and fewer non-compliance risks.
Extends the value of your system to the employee end-user.
Employees in your customers' back-end departments like HR and accounting already understand how your solution helps them do their work. Yet your system's value isn't always apparent to the other employees. Absent ESS functionality, most employees only interact with your solution as when they punch in and out. With ESS capabilities, your solution makes all employees' lives easier and gives them a degree of control, instead of feeling at the mercy of management or HR. Your customers can use your solution to raise employee satisfaction with HR and the company overall.
Make sure customers maximize ESS access with the right time clock
Expanding employee self service capabilities of your solution requires your customers have time clocks robust enough to handle the integration and data requirements. Time clocks with rich graphic touchscreens, and sufficient memory and processing power to collect and send the data. Having time and attendance terminals that can also act as ESS portals are particularly important for all those employees that don't work at their own computers. If employees have to make a deliberate trip to a stand-alone workstation, that may or not be available when they need it, to use the ESS portal, adoption rates will suffer. Integrating the portal into the time clock that they have to use at least twice a day anyway ensures they take advantage of it and the company enjoys the full benefit.
How do your customers currently value your employee self service functions? Do they see it simply as a "nice add-on," or do they understand it as an integral part of maximizing their ROI? Share what you're hearing from customers in the comments below.