Top 5 features your Next timekeeping System Must Have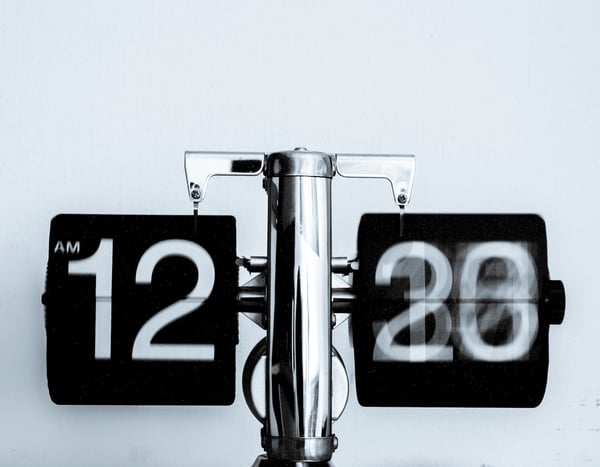 When people see the sleek design of our new stride80™ timekeeping system, with its multi-touch interactive screen, they're often reminded of a tablet. The fact the stride80's screen is easily navigable with finger-commands people are already familiar with due to tablets is just one of the terminal's advantages.
Sure, people can use their fingers to zoom in and out, swipe, and push – but the stride80 is no simple tablet. As noted above, this tablet-like navigation is only one of its advantages.
The stride80™ is an employee workforce management terminal
The purpose behind the stride80's intuitive interface is to make it easy for workers to use the time and attendance, as well as all the employee self-service (ESS) applications it can run. The stride80 is an Android-based, purpose-built terminal for hosting any application your team develops and smoothly integrating it with your back-end system.
It isn't a simple time clock or even tablet; the stride80 is a platform that can deliver whatever content and services your customers want their workforce to access. For companies with workers who don't sit in front of their own computers, the stride80 gives them a way to provide those workers with a secure terminal where they can complete work-related functions like checking a work schedule, checking accrual balances or submitting a vacation request.
Exploring Top 5 features of the stride80 timekeeping system
Before diving into its extended ability as an ESS terminal, it's worth exploring the stride80's physical features because they can all be used in service to building high-value ESS applications.
The 8" high-resolution, multi-touch color screen is just the s

tride

80's most obvious component.

It also comes with a microphone and speaker, and optional camera. These multimedia features enable companies to use the s

tride

80 to deliver messages, trainings, and more.

In addition to running Android- applications, the s

tride

80 is also HTML-5 enabled, so it can connect workers to web-based communications and services.

An LED indicator light that's programmable via software can be used to indicate function status or provide other visual information. The s

tride

80's presence sensor protects workers' privacy by putting the screen to sleep when the user walks away.

And of course, the

stride

80 doesn't forget its timekeeping roots. Nearly all employee identification methods can be used on the s

tride

80 to capture punches: bar code, RFID cards, biometric readers, and a keypad for PIN codes.
The stride80 can accommodate whatever employee identification method customers want to use, in addition to delivering whatever value-added services your product development team wants to build.
Ask a tablet or mobile device to do any of that!
A platform to spark infinite growth with seamless integration
The heart of the stride80 is its role as an Android platform that can run any function or application your product development team wants to develop. It expands the value of your solution and drops it right in front of the employees. Seemingly small, add-value functions your customers are asking for can be quickly built and rolled out, both securely and cleanly integrated with your back-end system.
There's no faster way to market with new features in high demand than building an Android application that's deployed on the stride80. If it's data your system already holds, you can devise an app for the stride80 that can collect and share it with workers. Do employees want to check their vacation and sick day accruals? Do your customers' management want to collect attestations?
There's no limit to how creative your engineers can get when designing employee service-centric applications for the stride80. That's how the stride80 is far more than a tablet. You can transform it into any function or feature you want, including a new revenue source for your bottom line.
Now that you know the infinite potential ATS' new timekeeping system has in store, what applications would you add to the stride80 and offer your customers? Leave us a comment below.