Transforming Your Time and Attendance Mobile Business with the new time clock system - stride!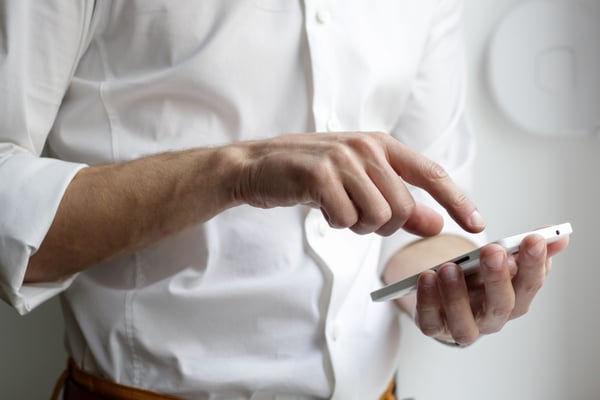 Our new time clock system, the Android-based stride80™, is so much more than a time clock. We built the stride80 as an innovation platform that can help Independent Software Vendors (ISVs) transform their business by allowing you to:
Accelerate your speed to market by leveraging any existing or new Android-based applications

Expand your solution's functionality directly out to the terminal through custom developed employee self-service applications

Retain full control of your brand identity of the application and integration into your

back-end system.

Add new revenue streams to your business model, reselling terminals along with your application.
In short, the stride80 is a tremendous opportunity to approach your product development in notably fresh ways, all of which can help your solution stand out in a crowded marketplace.
Expanding the reach and value of your existing solution
The time clock is the front door to your time and attendance solution, yet many solutions have a scant presence – at best – on the time clock. The stride80 turns this situation around. Sure, we'll happily brand the stride80 terminals with your company's logo so your company stays front of mind with all your customers. But we're talking much more than just branding. Your solution can now run high-value applications on the terminal – applications that enhance your customers' productivity.
The stride80 makes it easy for your customers to collect critical employee time and attendance data right at the time clock. Any data your solution collects and stores in its database can now also be displayed or collected on the time clock. The stride80 integrates seamlessly with your system. Consequently, it's easy for your team to develop applications with self-service functions, such as viewing employee schedules and requesting time off.
When you take advantage of the stride80 as a development platform, you enhance your solution's ability to improve their productivity.
Your product development team has complete control over the design, deployment, and maintenance of their applications. They decide what applications get built in accordance with your company's priorities. What are your customers telling you they want? Those are the applications you can build.
A direct, fast path to market for your solution's innovations
As you know, speed to market is the critical competitive advantage in our digitally transformed world. The stride80 is a platform not only for infinite innovation, but for accelerating the agile, responsive posture of your product development team.
As an immediate result, the stride80 can run any Android app your company may already have for mobile devices. With stride80 you can leverage your existing technology investment.
However, the real speed to market advantages that can accrue to your company happens over the long term. Customers have continually evolving demands and your ability to respond and meet those demands will differentiate your solution. The new time clock system development framework, including tested data validation and integration, makes it possible for your company to roll out new Android-based apps for the terminal as quickly as your dev team can build them.
How ATS helps along the way
We've built a comprehensive collection of tools and utilities that will get your product development teams moving quickly with the stride80 right out of the box.
If you already have an Android application, your tech team will find porting it to the stride80 easy. In addition to the porting utility, the stride80 also comes with a comprehensive SDK and utility library to streamline every phase from design to updates of live applications. We've made the rollout and update process so straightforward, it's like updating an app on your mobile phone.
Perhaps most importantly, the ATS account management and tech support teams are available to our ISV partners to ensure you and your customers wring every ounce of value you can get from the stride80. As always, we're here to share our knowledge and experience with you. We can start by giving you a personalized demo the stride80; contact us today to schedule yours.