How Do I Choose The Best Time Clock For My Business?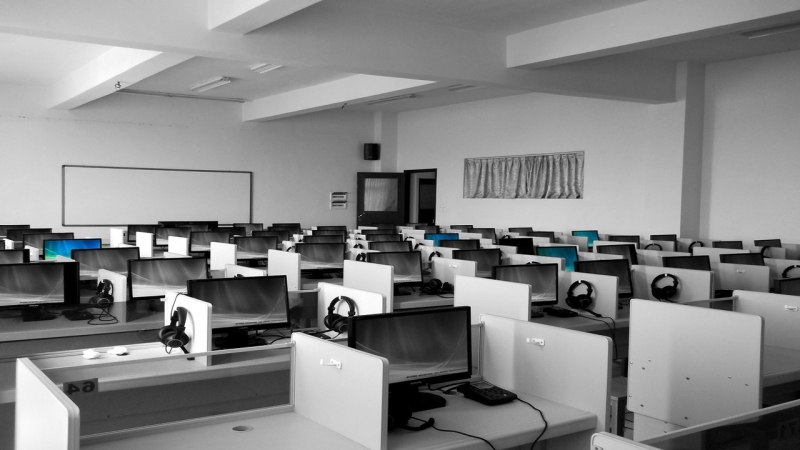 If your business is still using old school punch cards to collect employee hours or even manual tracking, it's well past time to start benefiting from collecting attendance data digitally through a sophisticated time clock terminal.
Since today's time clocks are really mini-computers that come in a range of sizes and with a range of built-in functionality, you have of a lot of options when selecting the right time clock terminal for your business. To find the best time clock for you, consider the following issues:
What do you need your time clocks to do?
This isn't a trick question. Of course, you need a time clock to collect employee punches and deliver that information to your back-end systems. But that begs the question – what back-end systems do you need to integrate with your time clocks?
If you only need to track hours worked for payroll purposes, a simpler time clock may suit your needs. In this use case, the time clock is only used to collect time in and time out information. Thus, a simple terminal with fewer features and functionality may be all you need.
On the other hand, if you want your time clock data to integrate with scheduling, HR or ERP systems, whether it's Workday Time Tracking or Oracle HCM Cloud Time and Labor, you might want to take advantage of the advanced functionality a large touch-screen time clock provides. With screens as large as 10 inches and using touchscreen for navigation, you can use this sort of time clock as a self-service kiosk enabling employees to submit vacation requests, update personal information, check their schedule, declare tips, request time off, or even go through a simple training. They also make collecting employee attestations simple.
Where will you place your time clocks?
When thinking about where you'll locate your time clocks, the issue is what sort of environment will they be in. A temperature-controlled office setting doesn't present the same durability requirements as a factory, construction site or warehouse. Whatever time clock you select, it needs to be durable enough to withstand daily handling by your employees, which is why you should also factor in how many employees will be clocking in and out when selecting a time clock terminal.
Yet environments that aren't temperature controlled, have employees wearing work gloves, or require a battery-powered time clock need a terminal that's ruggedized.
What are your security needs?
For maximum security, nothing beats biometric time clocks. A biometric time clock uses a biometric marker, like a fingerprint or retinal scan, to identify each employee. Using a biometric clock virtually eliminates the risk of employees swiping in for other employees. Called "buddy punching," it's estimated to cost employers $373 million each year.
However, you need to consider the use of biometric time clocks in the context of other needs or requirements that apply to your companies. Some union contracts may require that employees be able to opt-out of, or even demand opt-in, to using a biometric time clock. Some local or state laws may also regulate how employers can collect, store and use employee biometric data. A good biometric clock will have both biometric and punch-in functionality. It's also important to remember that biometric time clocks don't actually store images of a fingerprint or retina, or whatever biometric marker is being used.
If you're ready to start comparing your time clock options, get in touch with one of our consultants today. If you're still in the reading phase, download our ebook How the Right Time Clock Can Improve Time & Attendance Reporting to learn more.