An Employee Time Clock Guide for IT Managers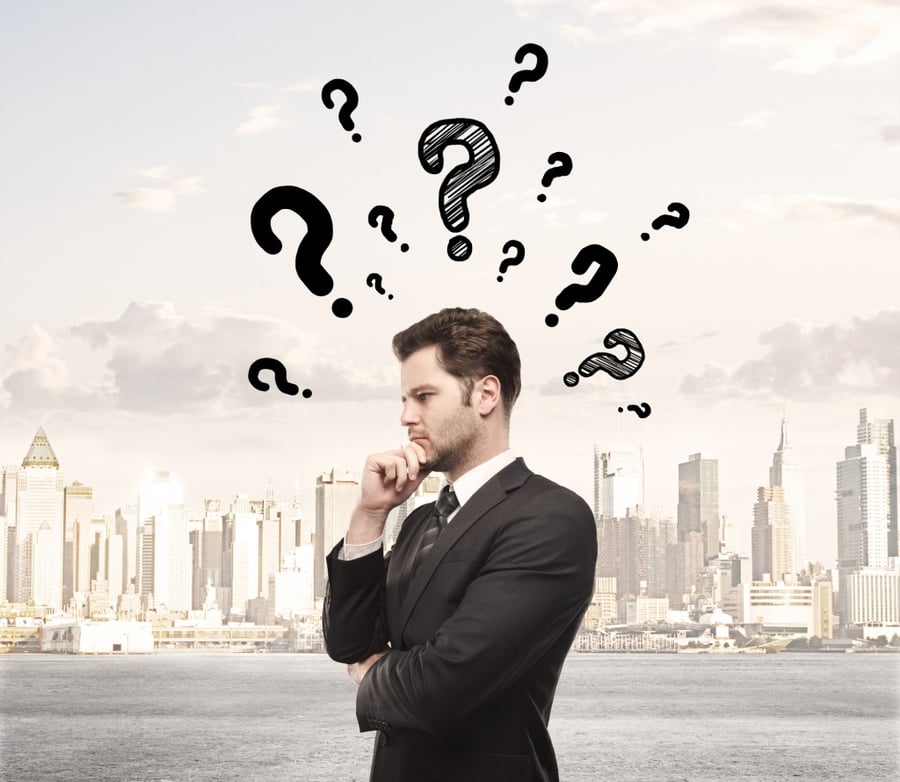 If your company is like most, it's your IT team that's tasked with managing and supporting the time clocks installed. Getting in the selection process early helps you understand what you're getting into with different time clock and time clock vendors. The right time clocks will be easy to manage and maximize the ROI of your time and attendance or workforce management system. The wrong time clocks or time clock vendor will slow it – and your team – down.
Here are seven critical questions you need to ask before choosing a terminal and terminal vendor.
1.
What's the history integrating with your back-end systems of choice?
You don't want your company to be a guinea pig. Some employee time clock vendors are partners or already have well-developed integrations with major time and attendance systems. Working with a time clock vendor that has a team experienced with the specific type of integration your company will need is a plus.
In any case, you also want to ask about the time clock vendor's experience and resources in building custom integrations, whether for a different time and attendance software or other types of solutions. This is critical if you want a time clock and time clock vendor that has the flexibility for future customizations as the inevitable changes in business needs come.
2.
What data, exactly, gets shared between the employee time clock and the back-end?
These are the critical details, right? Can the employee time clock interface collect the data your payroll, HR, and other business units are expecting? If it can't, your team bears the brunt of their frustration. If the company wants to collect data beyond date and time of clocking in and out, specify those other data points during the selection process. You also want to clarify what data flows are bi-directional and what data lists, e.g., departments, need to get hard-coded into the time clock.
3.
How easy (or difficult) is the deployment process?
Every time clock deployment should be simple. All ATS time clocks arrive at their destinations fully customized and ready to plug & play. Most companies use their facilities team to install the ATS terminals, which only need to get connected to a power source and the network – and then they're good to go. If a company prefers, it can use ATS's installation team to install and connect its terminals.
4.
What happens when the network is down, or network connection is lost?
This will happen; you know it will. It won't even be IT's fault, but your team is still on the hook for resolving it. An employee time clock, like ATS's terminals, that can continue to collect your data even when there's no communication with your back-end systems, is a hero move. Once communication is restored, the ATS terminal delivers the data over the network as normal. This entire process is invisible to employees, who only know that they can clock in and out as usual.
5.
How do operating systems and software updates get pushed out?
More specifically – are rolling out updates IT's responsibility or the time vendors, and how much time does it take? A time clock vendor should offer managed services through its middleware that can push out updates and upgrades, coordinated with your time, as needed with minimal disruption.
6.
How much visibility will the IT team have into the time clocks to provide support?
Just because the terminal looks like a black box doesn't mean it should function that way. Find out whether the time clocks your company is considering come with tools that monitor the time clocks. For example, tools that self-monitor the terminals and that let your team see whether integrations are running smoothly or if any time clocks aren't functioning properly. ATS's TimeCom Monitor also makes it easy for you to manage your user accounts and contact ATS support if needed.
7.
What type of support does the employee time clock vendor provide?
Support desk response times are always important. However, you also want to find out what value-add support services a time clock vendor can offer. If a time clock gets damaged, how quickly can you get it replaced ? Can your team resolve the most common issues simply, so it can avoid the time and effort of coordinating with an external support team?
Streamlined time clock integration and management
Getting precise answers to all these questions will help your team guide the terminal selection process towards the option that both meets the broader business objectives and serves IT's interests.
"While ATS is passionate about time and attendance and excited to support organizations navigate workforce dynamics around timekeeping, we recommend you reach out to your country, regional and/or local HR chapter for more information on common workplace advice and procedures."