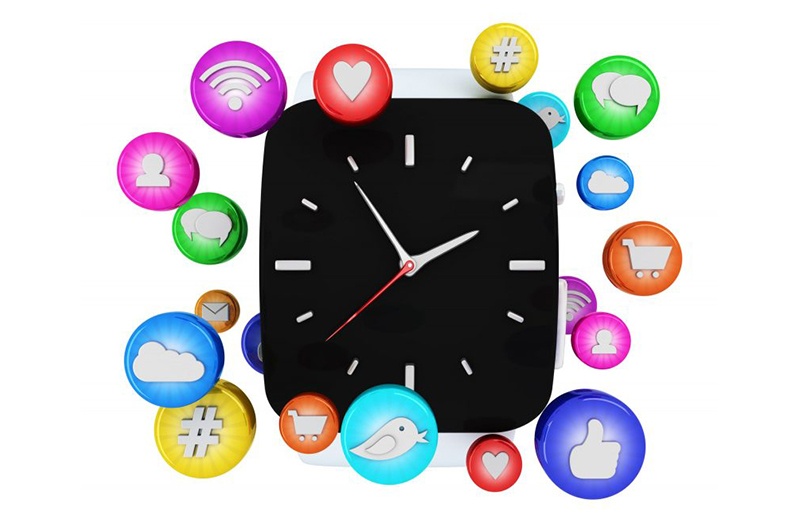 Your company probably built a time and attendance app for a couple of reasons. First, people have grown to expect a modern software solution to have a mobile app component. Second, for solutions that only provide for virtual time clock data collection, expanding the platforms where people can use that virtual time clock is important for giving customers options.
Options are good. Customers with varying workforce and logistical conditions need options to accommodate their unique situations.
Want to offer even more options with your time and attendance app? Offer a physical time clock option that runs on your Android app. It requires minimal development time as our new Android integration platform and support services make it easy to customize your app for installation on the Android-based terminal.
Including a hardware option in your offer mix does more than add a low maintenance, secondary revenue stream to your business model. It positions your company to provide a complete time and attendance solution that has enough variations for you to design an installation that meets any prospect's unique requirements.
Let's take a look at some of the most common scenarios for prospects who have concerns about relying too heavily on mobile data collection:
Scenario #1: The company that only wants certain employees to have mobile access
For some companies, the ability to punch in and out from a mobile phone raises fears of people taking advantage. Specifically – that workers may not be where they say they are and working when they punch in or out. Time theft is a serious issue for many companies and allowing hourly workers to punch in and out while not on the premises is a new avenue to steal time.

Thus, while mobile access to your solution's other range of functions empowers managers and other salaried employees, this company wants to know that its hourly employees are onsite when their work hours are being logged.

Scenario #2: The company currently using dedicated desktop or punch cards as workaround to resolve scenario #1
Many companies have large hourly workforces who don't work in front of a computer. These could be service industry environments, like hotels, restaurants and hospitals. They could be industrial sites, like construction sites, warehouses and manufacturing factories. They often have high employee counts, which makes them attractive customers for you.

There are two current workaround options for these customers: they still use punch cards or flat data files get imported into your time and attendance system; or, they provide a "physical" time clock for these workers in various locations that they use to swipe in and out.

The data file imports undermine the value of your solution as a truly automated solution. Using dedicated desktops to run virtual time clocks takes up a lot of physical space in addition to the space taken by the desktop itself. Using an Android-based time clock requires minimal wall space and comes with ATS customer service support for hardware that's been designed specifically as a time and attendance terminal.

Scenario #3: The company has reservations about or challenges with a BYOD (Bring Your Own Device) program
A lot of companies are eager for employees to use their own devices at work and happily put together a bring-your-own-device (BYOD) policy to manage it. Even if the company wants employees to go BYOD, there are still challenges. Not all employees have mobile devices, or not all of them will consent to participate in a company's BYOD program. As an effective BYOD program requires employers be given access to the employee's device, more states are passing laws prohibiting companies from mandating BYOD.

Even when employees do opt-in for BYOD, how often do we find our phones with dead batteries? Why would it be any different for employees who want to punch in or out?

Then there are the employee data privacy and security issues, which lead some companies not to allow BYOD at all. They don't want that headache.

An Android-based time clock ensures that there are no data collection gaps or personnel challenges when using your time and attendance app – there's always a means for employees to punch in and out in real time.

Scenario #4: The company with high security and/or data integrity needs
No punch in and out mechanism has greater security than a biometric reader. Our Android-based time clocks integrate with our biometric readers. That means you can now offer biometric reader options to prospects.

Our Android-based terminal opens up a whole new world of prospects and sales pitches. To make sure your time and attendance app can port smoothly to our terminal, we built a collection of toolkits, utilities and libraries that are optimized for the time clock hardware, which streamlines app development, deployment and management. Talk to one of our consultants today, who can walk you through our Android-powered offering and how it will work with your solution.