Time and Attendance Strategies for Your Manufacturing Workforce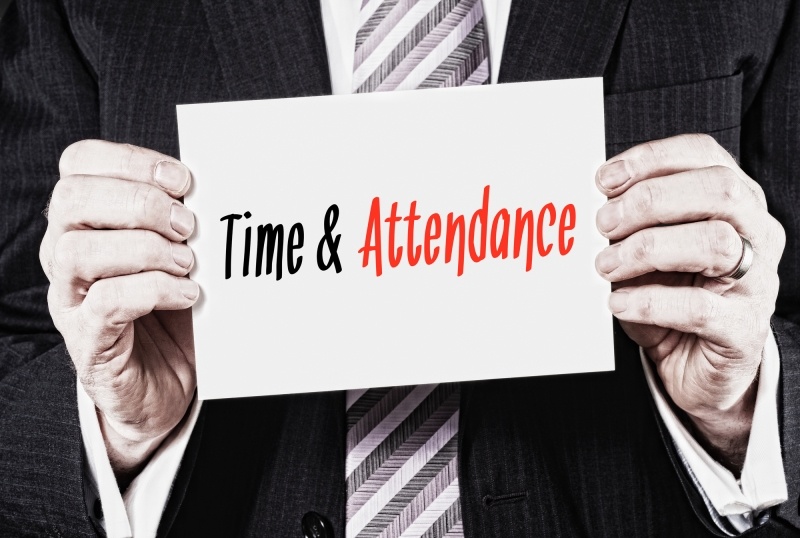 Using your time and attendance system to minimize labor costs has never been more valuable than it is right now.
According to the Bureau of Labor Statistics, hourly compensation growth outpaced increases in productivity in 19 out of 21 manufacturing sectors in 2017. Indeed, the BLS report found that the unit labor costs in both durable and nondurable manufacturing industries have been steadily growing over the past 20 years.
In the face of creeping labor expenditures, don't disregard how the time clock you choose to use with your time and attendance software impacts your company's ability to manage direct and indirect workforce costs.
Here are some factors you should be looking at to ensure your time and attendance terminals are helping you contain labor costs.
Time clock has maximum availability and reliability
All the great benefits of using an employee time clock to collect time and attendance data are lost if the time clock isn't functional. It sounds so obvious yet it's precisely the sort of thing that gets overlooked when selecting a time clock. Your time and attendance terminals need to have as much uptime as you expect from the machinery on the manufacturing floor.
How do you maximize the time clock's uptime?
Durability that can withstand your manufacturing environment.
You need terminals constructed from quality materials designed to function in a non-office environment. Lots of heavy machinery operating simultaneously creates vibrations that can degrade low-quality terminals.
Operational even if your network goes down.
You still need to collect real-time data from workers even if the network connecting the terminals to your back-end systems goes down. The average duration of Internet downtime is 4.78 hours. That means there's a high chance you'll have a shift change occur while your Internet goes down-and it will go down. A high-quality time clock has the memory capacity to store a shift change's worth of data locally, which it can then deliver to your payroll and other systems once the Internet is back up.
Don't forget about that power source!
Does the terminal have a battery power source so it can continue to operate in case of a power outage? When a time clock has its own power source, it can continue to collect data, which avoids data gaps when there's an electric outage. Perhaps you have worksites that require a battery-powered terminal as a primary power source? In either case, time clocks with multiple power sources protect your system's operations.
Time clock protects workforce productivity
Your time and attendance or workforce management solution supplies your company with a variety of tools to control workforce costs. Scheduling tools that analyze past attendance and demand data help you avoid over or understaffing the floor. The right time clock delivers its share of labor cost management tools too.
Time clock speed keeps the lines moving to clock in and clock out.
Think of this as your time clock's throughput. A time clock that can't handle workers swiping or punching in and out efficiently costs you productive time and extra payroll. Groups of workers lined up waiting to clock-in keeps the shift from reaching full capacity quickly. Requiring workers to show up early, so they all have enough time to clock-in before shift officially starts carries its own costly risks. When the clock-out lines get long, you're paying for all that time workers spend waiting for their turn. The accumulation of these minutes across each shift and multiplied over time represents wasted money.
Capturing detailed worker data to improve workforce analytics.
A sophisticated time clock can collect far more data than just dates and times of attendance. It allows workers who may work on multiple lines or multiple departments to specify that when clocking in. It can distinguish at which work site a worker clocked in. Collecting this workforce data gives managers and scheduling teams a more granular look into productivity data. Otherwise, they can only analyze labor productivity and scheduling from 20,000 feet. Using a time clock that collects more granular data helps them identify outlier shifts, managers, lines or other variables. The more precise the analysis, the more accurate and useful the solutions they can implement to improve productivity and contain costs.
Reduces indirect labor costs.
Workers always have questions about their schedules, payroll, and accrued time off. HR staff and managers spend much time answering these questions for them. A time clock with wide, touchscreen interface can function as an employee self-service (ESS) kiosk and eliminate most of this nonproductive time and effort. Workers use the time clock to find these answers, submit time off requests, and complete other HR tasks quickly.
Use the right time clock to maximize ROI on your time and attendance software
The time clock is the first stop in your workforce production line. The terminal your company selects impacts how well your back-end systems can do their jobs. It impacts the accuracy of your payroll and schedule forecasting for starters. Give as much consideration to selecting your time clock as you do any piece of machinery on the line.
To determine what to look for in a time and attendance solution, download our free guide Time Clock Durability below.